We love celebrating communion together, and miss being able to do so as part of our weekly services.
We are excited to provide a monthly communion prompt here online. As you sit down for a meal of your choosing, take a moment to read the prompt from one of our staff, read the scripture together, and remember as you eat and drink.
We love you church, and we're looking forward to being together around the communion table in our homes and spaces each month.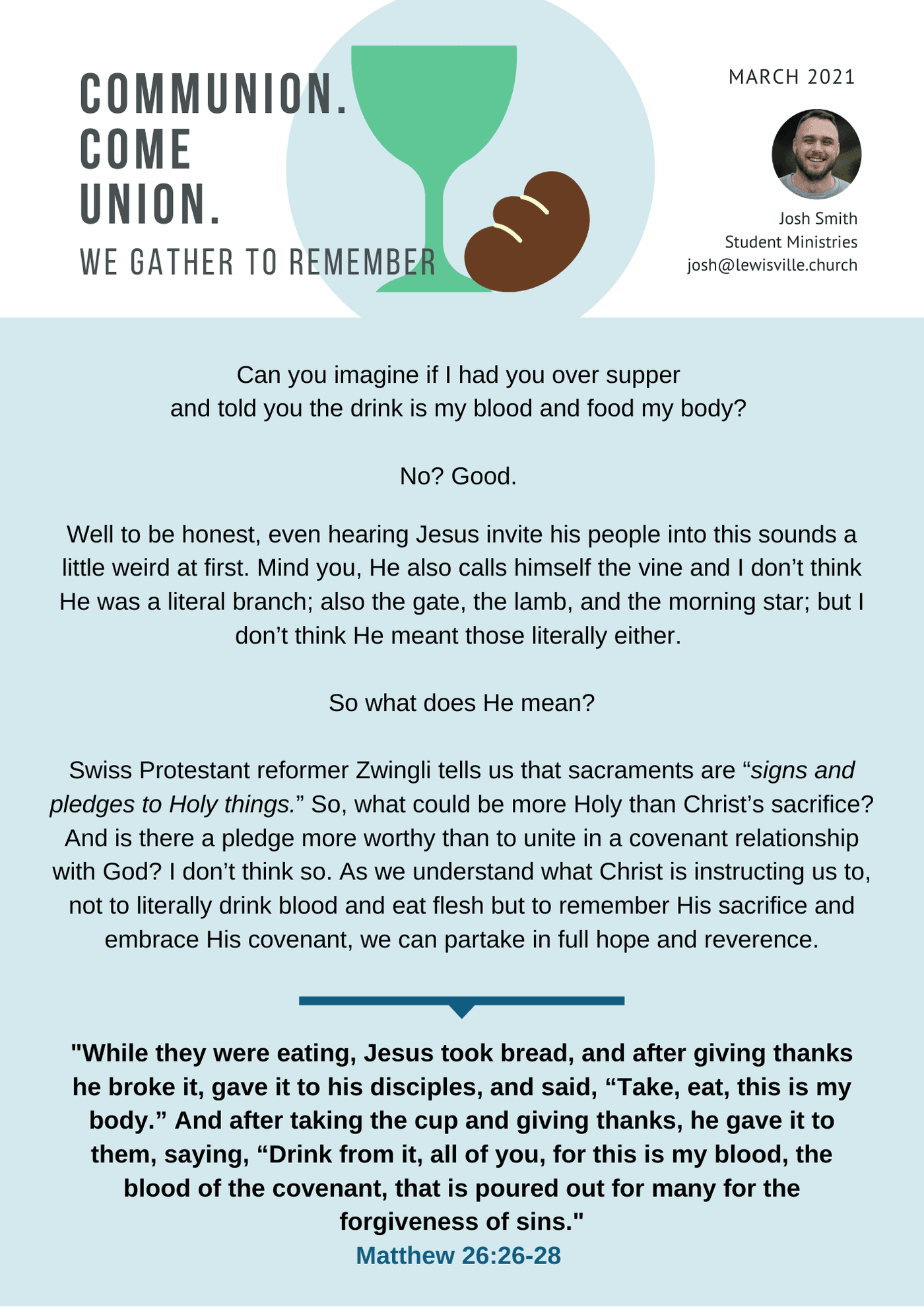 Benevolent Fund
Each month as we gather for communion, it's our custom to collect an offering which our leadership team uses to meet needs that arise in our community. We call this fund The Benevolent Fund. If you'd like to contribute, please clink the link below and choose "Benevolent Fund" when prompted. Thank you.